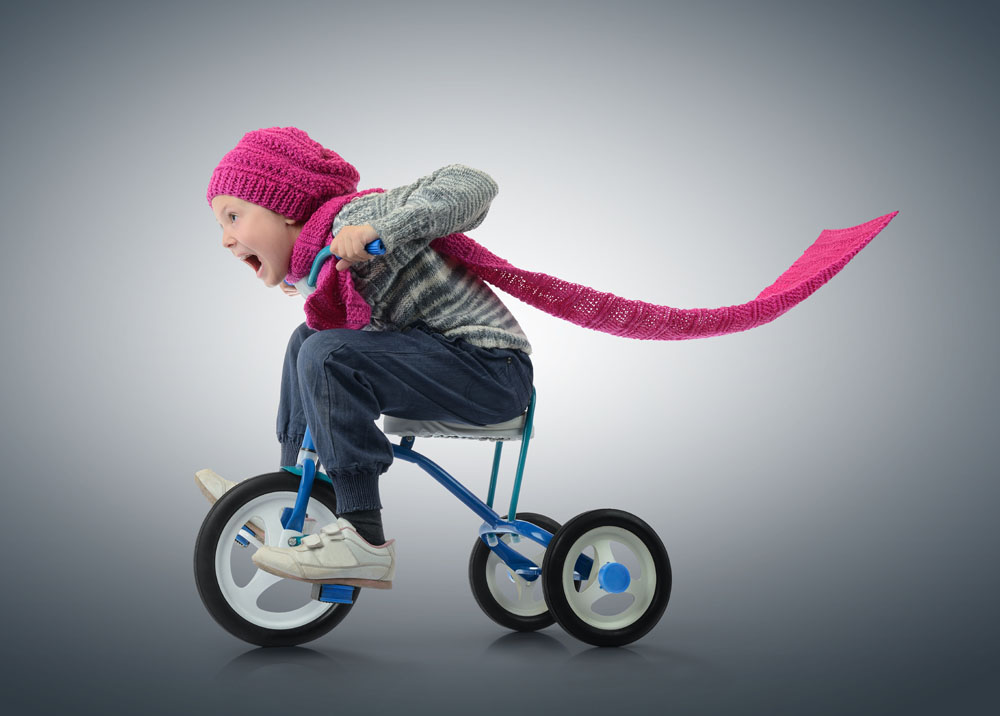 THE FIRST JOB I ever had was when I was 6 years old. It was a sunny afternoon, on the east shores of Canada; everyone was riding their BMX bikes while I watched from the window. I felt left out because my parents didn't buy me one for Eid. I had to do something about it and went straight to my mother to ask her for a bike just like the other kids. She directed me to my father who isn't as an easy negotiator as my mother is and so I knew I stood no chance and didn't even bother asking. As a kid you don't think of money and the value of objects, and so this situation got me thinking. What can I do to make some money and buy my bike? During my thought process, the doorbell rings and two young girl-scouts were selling cookies for $ 1 apiece. In my head I quickly calculated that 100 cookies sold would get me that BMX bike.
I took advantage of the sun and put a small table right outside my house and started selling Kool-Aid lemonade for 50 cents a cup. I did that for a week, and my business had its ups and downs. Naturally my parents encouraging this step and were my biggest customers. I made my money and bought what I wanted and it felt amazing that I earned it. Twenty years later, I started looking at the differences between our society and the West. Throughout the Gulf countries, the majority of children are raised to be dependent on their families, all the way until they get married and sometimes even after marriage. While throughout the West, most youngsters look forward to graduating high school so they can start being independent. I see this as an issue that affects our whole economy and is linked to so many factors. We have a huge gap between our education sector and labor market. The majority of employers recognize the fact that fresh graduates are lacking the soft skills required to enter the labor force and prior experience even if it was selling cookies or lemonade, taking on part time jobs or even doing charity work, adds extensive value to all those looking to enter the labor force after completing their education.
A recent online study showed that only 20 percent of Saudis own their own homes and the majority rent accommodation. In my opinion, this is partly due to the youth's reliance on parents for help. For example, everyone's expectations of entering university, having their fathers purchase their first cars and later pay for their wedding expenses, are not positive steps in learning to be self sufficient and sustaining life after marriage. We have to teach the youth to start being independent at an early age and start managing their personal finances at university level.
Currently students in Saudi Arabia don't have the option to open bank accounts as they do in the West until they have secured their first job, and this doesn't give them an opportunity to learn management of their personal funds or investments at an early age when the time is right, because financial mistakes at an early stage of life are easy to recover from as opposed to waiting until marriage to start being responsible.
I am glad to see that universities have also started taking the first step in bridging the gap between the education sector and labor market. Previously, I could only note KFUPM (King Fahd University of Petroleum & Minerals) in Dhahran, the CBA (College of Business Administration) and Dar Al-Hekma College in Jeddah, as educational institutions that encourage their students to do internship programs in the private sector. Now the majority of colleges and universities have a four to seven month mandatory co-op programs and it's an initiative in the right direction. I really hope the 130,000 students that are studying abroad are pursuing extra-curricular societal education as well as their university or graduate degrees. It's not a shame to flip burgers at a fast food chain, paint, sell lemonade and cookies, the youth must become realistic; we all have to start somewhere.