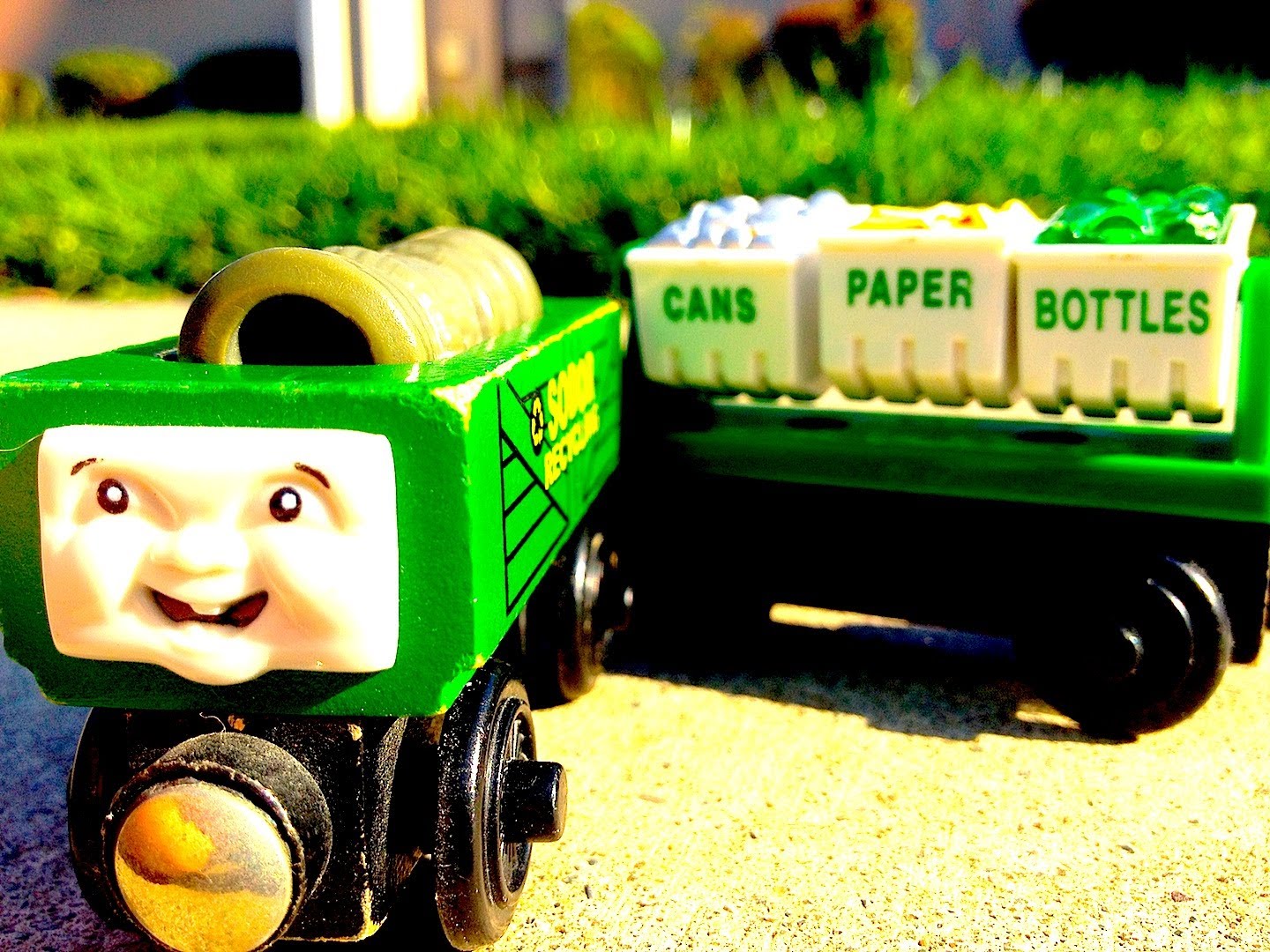 I was raised in a small town in the eastern province of Canada called Nova Scotia. During my time in elementary school, there was a massive emphasis on recycling material. I never quite understood it as a young boy; all I saw were boxes in various colors. The yellow box was intended for all paper material, the green was intended for all waste material and the blue box was for all plastics and glass.
What stuck in my head was this one time when the school held a competition. Whoever could recycle the most material would win a 50 dollar reward. As a 9-year old, 50 dollars seemed like this was a million dollar opportunity.
In Canada, tax is imposed on all plastic and glass bottles. For instance, if you were to buy a fizzy drink in a can, it would cost you 1.50 dollars, and add to that a 10 percent tax to calculate the can's worth of 1.65 dollars.
The great incentive the government put together is that you can reclaim your tax if you recycle the can by taking it to the recycling depot. For some this has become a major source of income in which recycling depot stations were established to serve the community. The recycled material would be sent to the original manufacturers.
So as a 9-year-old, I was eager to win those 50 dollars, and went straight home to tell my family to start recycling. Within one week, over eight different color bags were collected that weighed around sixty kilos. I eventually won the competition and was overjoyed.
Now, when I come to think of it 20 years later, the lesson I learned was of greater value. I taught my family a new culture in which now each one of my siblings and parents think before they throw anything away. I wonder, why we don't enforce recycling programs and adapt them from an early age. Education at an early age is enhancing generations to come.
It would not hurt us if we placed recycling bins throughout our schools and universities and educate our children on the importance of recycling.
There are several paper manufacturing companies in the Kingdom that accept paper waste and even pay for it. It really does strike me that being clean and looking after our environment is not only for our own health and wellbeing.
It is also a part of our religion and we should set and lead by example and not vice versa. Another example of a green government led incentive in Canada, is the latest hybrid cars being developed that
operate on electricity.
These cars are tax free as part of an initiative to reduce carbon emissions throughout the country. This leads me to suggest an increase in government and municipality laws that enforce green initiatives at both the education level as well as throughout the labor market.
Corporates should report annually on their green initiatives and it could be tied back to tax incentives, especially with large international corporations. One quick fix that we can adopt in Saudi is that currently the fizzy drinks in cans, once you open them you throw away the lid. In Canada the lid is retracted to not create extra waste. This small change on our cans could make a huge difference, not only from a green angle but also saves millions in production.
Young ambitious entrepreneurs should take this issue as a great sustainable business opportunity and look at establishing a business model that gives back to the community as well as make an income.
After all, the color green is not only the color of money, but it is also the color of nature.