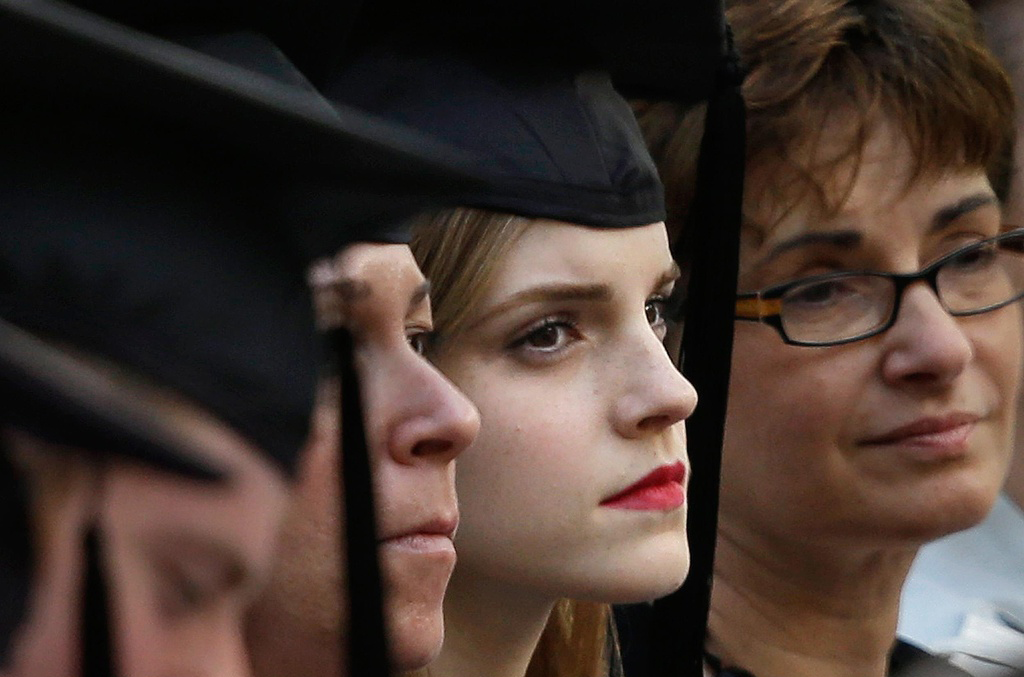 Glowork recently conducted a study that showed the majority of females in the Kingdom believe there are various job opportunities in the market, however the study also showed that they lacked the knowledge on how to apply for them. The Ministry of Labor has come up with several key initiatives during the past 3 years that has encouraged the private sector to start hiring more Saudis and this has led companies to consider gender equality in the workforce and start hiring more females. The Ministry set an example this past month when they hired a female CEO for one of their institutes the Saudi Skills Standards Company.
Sounds Great doesn't it? So What are we missing?
Well what we are missing is the lack of job searching education in our institutions. When a female graduates, all she has in mind is her GPA and her volunteer work during her school period which she believes these items will secure her a job anywhere. However are we teaching our beloved Saudi sisters how to apply? Where to apply? What does the public and private sector expect from them? What should she expect from them? How to conduct interviews or do we even teach them how to write a CV?
The answer is NONE of the above.
We do have so many smart women out there with extremely high potential, yet they are not exposed to the practice of a work environment what so ever during their education and this has a snowball effect. In the west, from an early age at highschool, I remember being given a psychometric test, which basically is a 10 minute multiple choice sheet that outlines what sort of career path you would be suitable to undertake. The positives of such tests determine what majors are best to take during the university education period. What we currently have in the Kingdom is the majority of our sisters having to switch majors during the second or third year which dramatically affects their mindset, and delays their graduation and some students give up!
I am not saying a small test would solve the whole employment problem, but the statistics shared on unemployment would definitely go down.
The majority of women wanting to graduate tend to want to work in the education sector. No harm in that, but in my opinion the only reason that is happening is because the only person they see throughout their four year period is their teacher and that's who inspires them and that's who they want to be.
Workshops are a great tool to set up, and assists in understanding the whole concept of "Life after University". One study Glowork conducted is around how many women purchase their CV's. Out of 500 women studying in private universities, 62% of them say they paid someone 300SR and more to write their CV's for them. This is a key area in which I believe should be an integral part of education at university. As mentioned before, we have extremely high potential females in the society, yet they are not properly educated on how to write their own CV's. A CV should be written by the individual themselves because at the end of the day you have to be as genuine as possible when conveying the words written on that piece of paper to your future employer.
How and where to apply?
This question really is a shamble. No one knows what to do when it comes to applying for jobs out there, they all hope that Vitamin (W) comes their way through a father or a relative that will assist them land their dream job. I myself found it abit difficult as there is no consistency out there in the market, some ask you to apply online, some say hand in your cv and some ask you to fax it to them. Imagine that males have huge problems understanding the "apply" concept, what do you think our sisters feel like? They need someone to drive them around, make their guardians take days off when an interview comes along ( hassle and more hassle). When we created Glowork we wanted to it be as user friendly as possible. So at the comfort of their own home, they can browse, search and apply for free without all that hassle. The page has been live for about 3 years now, we have received full backing from the private sector, with over 100 companies signed up and over 4000 vacancies posted so far purely for females. We also secured companies that offer jobs that allow our sisters to work from the comfort of their own home, part time or even as a temp. T Why did we do this? Because we love our country and we believe in our women and these are the kind of sustainable initiatives that are required as it really helps the community and pushes a positive message to the international scene. With all this being said, we still received a number of messages saying "I registered but I didn't get any job till now". Upon researching we found that 40-50% of those registered have not posted a CV and have their brief contact details and they have the mindset that they should be entitled to a job with only those brief details, and this my friends is where the moral of my story is. Thats why Glowork's website shapes up to only 10% of our operations and the majority comes from our offline services such as direct hiring, headhunting, career fairs etc.
Conducting Interviews – Selling yourself
One other thing I have experienced when interviewing a female candidate is the lack of understanding of what an Employer looks for. I have experienced during my time several candidates that have come wearing the most colourful abayas, and perfume that you can smell 8 floors down, and upon conducting the interview I ask the Question of "So what do you know about company X", and I find out that she doesn't have the slightest clue on what the company does, or how it operates or its history and expects me to buy the "Look" rather than the intelligence. This is a key point when being called for an interview, the least one can do is a brief Google search. Linkedin is also a great tool to find out all about your next boss. Also throughout my experience I have faced ladies who come with their guardian, and I end up having the discussion with the guardian rather than the female. All these points are being mentioned because I really believe females have huge potential in this country, they just lack the support from our institutions while growing up.
What Should You Expect?
You are graduating (Hoooraah!!), you consider life in the private or public sector, but don't know much about them do you?
Well in my previous article I mentioned that it is every employee's or prospect employee's right to review the employee manual before joining any workforce. You can find out how many vacation days you are entitled to, maternity leaves, phone allowances etc (Things that are not mentioned in your offer or contract). I also encourage you to open the Ministry of Labors website to see all your rights as an employee and what you can expect from the work place (GOSI Deductions, End of Service etc). The Ministry has placed them in downloadable documents and as user friendly as possible.
I can go on and on about what we currently lack, but what I do know is the government has placed a huge emphasis on women employment and thus we have Princess Nora University (The largest University in the World) and the largest budget was allocated to the education sector. At the end of the day all I will say is that there should be a collaborative effort from the educational institutions, MOL and the private sector to ensure that we groom our sisters to become leaders not only in the Kingdom but across the globe and we are starting to see that happen
"There is no gender in success"